ExpressVPN review of 2018 (also known as Express VPN review, Express VPN reviews, ExpressVPN reviews, or Review ExpressVPN) highlights that the Virtual Private Network operates from the British Virgin Islands and offers amazing features. With 100+ servers located in 87 different countries, 24/7 customer support, multi-device compatibility, military grade encryption, and leading edge protocols, it is certainly amongst the best VPN providers.
At VPNRanks, we have tested many providers and conducted in-depth VPN reviews. There are not many VPN services that can match the performance offered by ExpressVPN. Therefore, to take a close look, our 2018 ExpressVPN review devolves deep into each of its features as evaluate the all round performance of the VPN. We examine the service's device compatibility, payment options, apps, tutorials (if any), its logging and privacy policy, and other aspects.
Pros of ExpressVPN Review
Prices starting from $8.32 per month
Compatible on Multiple Platforms
Easy to Use VPN Software & Apps
Provides AES 256 Bit Encryption
30 days money back guarantee
100+ VPN server locations across 87 countries
24/7 Live Chat support
Offers L2TP/IPSec, PPTP, OpenVPN and SSTP protocols
Offers 3 Simultaneous Logins (on same devices)
ExpressVPN offers dedicated servers that allow digital nomads to download torrents securely
Cons of ExpressVPN Review
Slightly Expensive Pricing Plans
No free trial
No paid trial
ExpressVPN Review: Packages and Pricing
We start our ExpressVPN review by discussing pricing and package plans; because most of you would like to go for an easy-on-wallet VPN service. Which makes it quite obvious that expressvpn price paid for a VPN service is the most important elements to consider before buying a VPN service.
While reviewing different VPNs, we observed that there are many service providers that do not offer diversity in their package plans. Most VPN providers stick to a monthly and yearly package offering only. However, ExpressVPN offers 3 different packages to choose from.
ExpressVPN Review: How Much Does it Cost per Month?
In our ExpressVPN review, we found that the provider liberates your decision to choose from monthly, semi-annually and yearly package plans.
 * 30 day money back guarantee
Just register to ExpressVPN's monthly package plan at the cost of $12.95 per month. In addition, you can save a few bucks by registering to the 6 months plan that will cost you $9.99 per month. However, the best offer among all is the yearly package plan with is priced as low as $8.32 per month.
Unlike many other VPN providers, ExpressVPN offers same benefits with each package plan offered. Most of the VPN service often discriminate when it comes to feature allocation; their features offered for a yearly plan are completely different from monthly plan. It is like considering monthly subscribers inferior to yearly subscribers. On the other hand, ExpressVPN adopts a standardized strategy for benefit sharing.
Server Locations Offered by ExpressVPN Review
Server availability is an important aspect of a VPN. Geographic dispersion of servers along with the number of servers provided by a VPN plays a significant role in enforcing a purchase decision.
There are many reasons for you to buy a VPN; the most significant among them are related to privacy, security and censorship concerns. Availability of servers and their geographic dispersion promises broader access to geo-restricted content. Hence, a VPN can be considered as an effective tool to cope with censorship issues.
While researching for this ExpressVPN review, we came to know that the service provider has a wide range of servers available in 100+ cities in 78 countries. Thus it enables you to access content from 78 countries of the world. Moreover, this feature ensures your privacy as you have complete liberty to connect any server you want and mask your real IP.
However, I could not find the number of servers offered by ExpressVPN. So, I inquired this from their customer service representative. However, I received a bizarre response from the representative. He said that they cannot disclose the exact number of servers for security reason which is quite odd. Let me give you some glimpse of my chat with their customer service representative.
ExpressVPN's customer service representative says and I quote "All I can assure you is that each of the location can handle the bulk of the customers using the service." ExpressVPN confidently states that their servers can handle bulk users; this probably means that they have a large number of servers scattered in 47 countries.
ExpressVPN Review: Speed Test
For our ExpressVPN review, we conducted tests to gauge the performance of the service. The speed tests were conducted using speedtest.net and we switched between different servers and protocols to test the speeds. Additionally, we also tried the service on different streaming platforms to find out if we were able to watch our favorite shows in high-quality.
First, we conducted the speed test without any VPN connection and got the following result:
Next, we switched to a server located in the USA and with PPTP protocol and observed the following result:
Then we connected to a server based in the UK with OpenVPN protocol and obtained the following results:
The results show from our ExpressVPN review speed tests showed that it has great performance. When we were connected to a server located in US, there was hardly any speed drop. Similarly, we were able to access all blocked streaming services such as Hulu, Pandora, and Netflix US library, and were able to stream in HD without any delays.
However, when we connected to a UK server with OpenVPN protocol, the speeds dropped slightly but there was a high rise in ping. That said, we were able to watch our favorite shows on BBC iPlayer and ITV without any hiccups or delay in streaming.
What does VPN Express do?
ExpressVPN is a Virtual Private Network (VPN) that creates secure tunnels between you and the internet. When you try to access any website, all your internet traffic is routed through tunneling protocols and is encrypted in the process.
This way, anyone trying to snoop on your internet activities won't be able to access anything as it is passed through secure tunnels. To add an extra layer of security, ExpressVPN encrypts your data through 256-bit encryption, protecting your internet traffic from various cyber threats.
5 Key Benefits of  ExpressVPN Review
During ExpressVPN reviews, we uncovered that it offers diverse features and provides numerous benefits to all its users. When you are using the VPN service, you might not be fully utilizing all its functions. In order to maximize your VPN usage.
1.     Remain Anonymous
Did you know that whatever you do over the internet, the websites you visit, the content you download, and the emails that you send, everything can be monitored and recorded. Different spy agencies (such as NSA and GCHQ), hackers, and your ISP can see and log all your web browsing history and other related data.
Therefore, to protect your privacy and stop anyone from eavesdropping on your internet traffic, you should use ExpressVPN. It scrambles all your internet data packets and routes them through secure encrypted tunnels, making it virtually impossible for anyone to uncover or read your internet activities.
2.     Overcome Censorship & Internet Restrictions
There are numerous websites that are blocked and censored in different regions. For instance, social media websites such as Facebook, Twitter, and Instagram are blocked in countries such as China. Similarly, Google and its corresponding services (Gmail, etc.) are also censored in certain locations.
If that's not all, some websites only work in specific countries. For instance, Hulu and Pandora will only work in U.S while services such as BBC iPlayer and ITV are only accessible in the UK. This is where ExpressVPN comes into play. It can blast through firewalls, getting rid of censorship and allowing you to unblock any website of your choice.
3.     Save Money on Airfares & Hotel Deals
When it comes to finding different uses of a VPN, you will very rarely find anyone using it to save money on different deals. You can get cheap airfares, hotel reservations, and other deals at discounted prices by changing your virtual location. ExpressVPN can help in this process through its illustrious server spread, offering over 100 different locations to choose from. Just switch your IP address to find the lowest prices possible for various deals.
4.     Encrypt Your Internet Traffic
Among many dangers of using public Wi-Fi hotspots is that all your personal information and sensitive data can be easily hacked. Various cyber-goons get connected to the same Wi-Fi network and can use different software to intercept your internet traffic. They can retrieve all your emails, bank account details, credit card information, personal messages, pictures, and much more.
This is where ExpressVPN's AES 256 bit encryption comes into play. Like we mentioned earlier, it encrypts all your internet traffic and makes it impossible for anyone (including hackers) to read the data transmitted over the Web. Since the data is encrypted, all the hackers would see are scrambled alphanumeric characters.
5.     Extend Your VPN Coverage
ExpressVPN is compatible on multiple devices and you can extend your VPN coverage on your laptop, PC, Smartphone, gaming console, Wi-Fi routers, and other platforms. Using a single subscription, users can enjoy online privacy and security on different devices simultaneously. ExpressVPN also offers exclusive apps and software for various operating systems. Simply install apps on Android and iOS devices from Google Play Store and iTunes respectively.
ExpressVPN Review on Google Play Store
The all round compatibility of the service makes it a highly recommended VPN service. The positive reviews of ExpressVPN app on Google Play Store shows how good its application is on Android devices. Here are some users that have praised it's slick and easy to use the software while suggesting certain features as well.

The Great Firewall of China has been a nuisance for many internet users. It's pesky content filtration system does not allow users to access all the websites or web based services within China. One way of getting around this problem is by changing your virtual location using a VPN.
However, not all VPN services work in mainland China apart from ExpressVPN. It is one of the very few providers that allows you to unblock websites, remain anonymous, and protect your privacy in China. One Android user expressed his gratitude towards the VPN for offering great performance in China:
ExpressVPN Review on CNET
Users reviews of ExpressVPN on CNET show that the provider offers top notch service with great features. There is high praise about its VPN software on multiple platforms and the protection it offers. Here is one user that was pleased with the encryption levels provided by ExpressVPN and how it keeps his privacy safe from various cyber threats.
Many ExpressVPN consumers also pointed out that the pricing plans are too expensive compared to other VPN providers. In addition to this, there are no additional features such as Internet Kill Switch or more simultaneous connections. Here is a customer that has rated the service 4 out 5 stars on CNET, but has also highlighted the costly pricing plans of the provider.
ExpressVPN Reviews on Reddit
ExpressVPN has servers located in all major locations around the world. Using these servers, unblock and access any geo-blocked website from any corner of the earth. This wide server spread came in handy for this Reddit user when he wanted to watch Sons of Anarchy online:
The ease of use has once again come into play as new subscribers can easily configure and use the service. The overall design and aesthetics of VPN software on different platforms allows VPN beginners to get the hang of things very quickly. There are numerous reviews of ExpressVPN on Reddit that highlighted this aspect of the service.
@expressvpn just signed up and it's all working perfectly! Delighted!!

— Friel (@kfri86) April 16, 2016
@expressvpn I just want to say that you guys are the best #vpn service provider. I have ever used. You guys Rock

— iVlad Networks ♿ (@ivladnet) May 3, 2016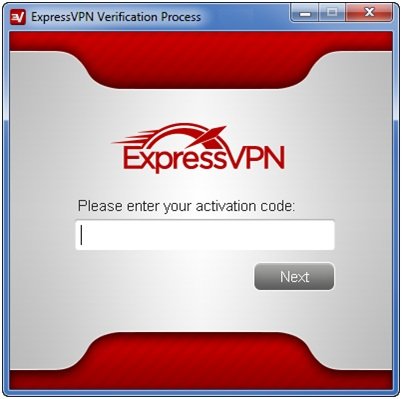 Summary
Reviewer
Review Date
Reviewed Item
Author Rating