Reading Time: 6 minutes

Are you getting an annoying error message when accessing YouTube in Australia?
"The uploader has not made this video available in your country."

Well, you're not alone. Since YouTube is blocked in many parts of the world including China, watching your favorite videos can be sort of a challenge. This is where a VPN comes in.
But, finding a decent VPN to unblock YouTube content in Australia is like searching for a needle in the haystack. So keeping this in mind, I've compiled a list of the best VPN for YouTube in Australia to help you unblock YouTube from anywhere in Australia. After thorough testing, our top recommendation is ExpressVPN because of its super-fast servers for streaming YouTube in UHD.
---
5 Best VPNs for YouTube In Australia [2022 In-Depth Analysis]
We tested 50+ VPN services on the basis of their unblocking capabilities, server network, speeds, security features, refund policies, and more. Out of them, I shortlisted 5 best VPNs that worked great with YouTube In Australia:
1. ExpressVPN – The Best VPN for YouTube In Australia

First up, we have ExpressVPN which is the best VPN service for Youtube in Australia. This VPN service deserves the first position due to its 3000+ optimized servers, ultra-fast speeds, zero throttling, and unlimited bandwidth.
The first thing I did was try to unblock YouTube with this VPN's server in Melbourne, and the VPN did that in about 10 seconds which is literally so cool. I tried streaming the official trailer of YOU Season 3, and the quality was simply perfect. I was able to enjoy the trailer along with multiple other videos in UHD without any connectivity issues.
This VPN's fantastic streaming quality made me curious about its speeds, and so I conducted an ExpressVPN speed test. On my Chicago server, the VPN delivered super-fast speeds of 80 Mbps on a 100 Mbps connection.
Aside from being the best VPN for streaming, ExpressVPN offers excellent support for all mainstream operating systems. Not only can you use ExpressVPN on desktops, but also on mobile devices as well. I tested the VPN on my Samsung Smart TV and it worked great.
Along with fantastic streaming features, the VPN is also great for security. ExpressVPN's kill switch is one feature that wouldn't leak your data to your ISP at all. It also offers an effective DNS leak protection feature that makes sure that your actual IP doesn't get leaked to any website or authorities. Other features of this VPN include split tunneling, no logs, AES 256-bit encryption, and more.
ExpressVPN is the perfect choice for watching YouTube videos from anywhere in the world. The VPN further offers 5 multi-logins along with all the features listed above at a price of AU$10.09/mo (US$ 6.67/mo) (Black Friday Deal: Grab 3 Free Months + 49% OFF 12-Month Plan). This price is available on its annual plan that comes with a special 3-month free subscription.
In case you want to test out its service, you can always avail its 30-day money-back guarantee and claim a refund if you don't bond with the service. Learn more about this VPN provider in our ExpressVPN review in Australia.
---
2. Surfshark – Best Budget VPN for YouTube In Australia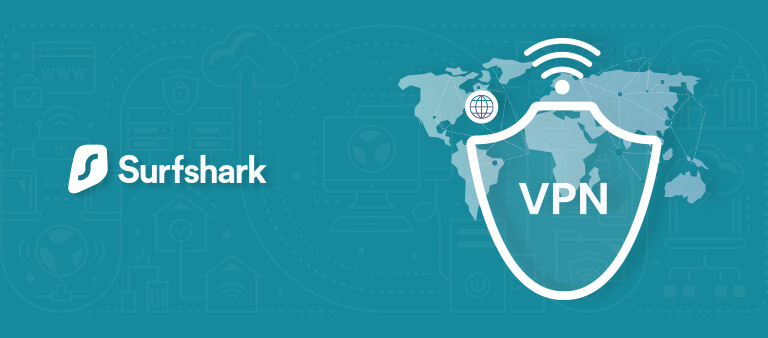 Next up, we have one of the best budget VPNs you can possibly get for YouTube in Australia – Surfshark. For an ultra-low price of AU$3.01/mo (US$ 1.99/mo) (Get 86% + 3 Months FREE on 2-Year Plan), Surfshark allows you to watch 4K videos through their extensive server network of 3200+ servers present in 100 countries.
Surfshark is extremely easy to use and ensures you can stream YouTube without any lags or stutters. I connected this VPN to a server in Melbourne, and the service was flawless. I ended up watching multiple Mukbang videos in HD quality while using this VPN service.
After this, I conducted a Surfshark speed test to know what streaming speeds does this VPN offer as compared to ExpressVPN. This VPN gave off an average speed of 76.24 Mbps on my 100 Mbps connection, which resulted in extremely smooth streaming.
Perhaps the best feature of Surfshark is unlimited simultaneous connections which makes you use this VPN on as many devices as you like. It also offers apps for Windows, macOS, iOS, Android, Fire Stick, Smart TVs, Roku, Kodi, and more for user convenience.
In terms of privacy, Surfshark uses strong encryption and guarantees zero logs of your online activities. It further offers a MultiHop feature that directs your traffic through various servers to keep you completely anonymous. It further offers AES 256-bit encryption, DNS leak protection, split tunneling, CleanWeb, and more to users.
If you're looking for a cheap VPN for yourself, then Surfshark is a reliable choice. The VPN further offers a risk-free 30-day refund policy to users who want to test out the service without any commitments. Learn more about this VPN provider in our Surfshark review.
---
3. NordVPN – The Fastest VPN for YouTube In Australia

NordVPN is the fastest VPN for streaming YouTube in Australia. With a server network worth of 5500+ powerful servers all over the world, this VPN offers a great streaming experience on YouTube and other channels.
I tested this VPN for unblocking, servers, speeds, and compatibility, and the VPN passed all its tests with flying colors. It unblocked YouTube with the blink of an eye using my server in Adelaide, which was astonishing to watch. I enjoyed a couple of Buzzfeed videos in 4K easily using this VPN.
Furthermore, the VPN offered fantastic speeds on my connection. I conducted a NordVPN speed test and it delivered blazing-fast speeds of 82.67 Mbps on my 100 Mbps connection.
In terms of compatibility, NordVPN offers dedicated apps for all major platforms like Windows, Mac, iOS, Android, and more. It further offers 6 multi-logins that you can use to connect this VPN on up to 6 devices simultaneously and enjoy YouTube on all.
NordVPN also comes with great security along with speeds. This VPN uses obfuscation technology, which can bypass firewalls like GFW. Its no-logs policy ensures that the VPN does not collect any user data. NordVPN also offers Nordlynx, split tunneling, DNS leak protection, and much more to its users.
Another reason to love NordVPN is zero bandwidth throttling. Since there are no data caps, you can stream YouTube videos easily. NordVPN only costs AU$6.03/mo (US$ 3.99/mo) (Get 57% Off + 3 Months FREE on 2-Year Plan) and is even backed by a full 30-day money-back guarantee. Learn more about this VPN provider in our NordVPN review.
---
4. CyberGhost – User-friendly VPN for YouTube In Australia

On the 2nd last position, we have CyberGhost which is the most user-friendly VPN for YouTube in Australia. With a world-class reputation, CyberGhost is the perfect antidote for users frustrated with the geo-restrictions of YouTube. With 9700+ servers all over the world, this YouTube VPN service can help you pave the way for true internet freedom.
I connected to CyberGhost's New York server and easily unblocked YouTube in around 3-4 minutes. While the service wasn't as speedy as the VPNs above, CyberGhost did let me enjoy a few songs with their videos on YouTube in UHD with no lags at all.
I then tested the VPN's speeds on the server I was connected to, and the VPN service delivered a consistent speed of 73 Mbps on my 100 Mbps connection, which was less than the VPNs listed above, but good enough for binging on YouTube videos.
As for compatibility, the VPN offers user-friendly apps for almost all devices. The best thing about this VPN is that it offers a dedicated streaming mode that offers optimized servers for YouTube in Germany, the USA, and Sweden. You can connect this VPN to 7 devices simultaneously and enjoy YouTube on them.
CyberGhost doesn't cost a fortune to leap geo-restrictions of YouTube when you have CyberGhost installed on your devices. With an affordable price tag of just AU$3.19/mo (US$ 2.11/mo) , you easily unblock YouTube without breaking your bank.
Learn more about this VPN provider in our CyberGhost review.
---
5. PIA VPN – Reliable VPN for YouTube In Australia

The last VPN we have on our list is PIA, which is the most reliable VPN for YouTube in Australia. With 35000+ servers all over the world, PIA can help you stream and access YouTube from anywhere in the world without any restrictions.
In my testing, PIA managed to deliver blazing fast speeds capable of streaming HD and even UHD 4K content with ease. I tried watching a couple of short films on YouTube and the VPN let me do it without any connectivity issues or stutters. 
I further tested the VPN for speeds, and the VPN delivered an average speed of 71.67 on my 100 Mbps connection, which was not bad at all for streaming Youtube.
Other than streaming performance, PIA comes packed with security features like a kill switch, AES 256-bit encryption, and much more. It further offers DNS leak protection that doesn't leak your IP at all.
Best of all, PIA offers 10 multi-logins and offers compatibility with all popular devices including iOS, Android, Windows, Fire Stick, macOS, Smart TVs, and more. I tested this VPN on my Fire Stick and Android device, and the service was top-notch.
PIA is free from pesky bandwidth throttling and uses no hidden data caps. It comes at a price of AU$3.19/mo (US$ 2.11/mo) and comes with a 30-day money-back guarantee. Learn more about this VPN provider in our PIA review.
---
How to Choose a VPN for YouTube In Australia? – Methodology
Choosing a YouTube VPN in Australia can be quite confusing. Not only do you want a VPN that can deliver fast speeds, but also reliable security. To make your life a lot easier, here are a few factors to help you choose the best VPN for YouTube In Australia:
Thousands of worldwide servers to unblock YouTube and other geo-restricted content.
Fast speeds for streaming HD content without lags and buffering.
Variety of encryption and protocols for ultimate privacy.
Excellent compatibility with the desktop and mobile devices.
Affordable pricing plans.
---
---
Why Do You Need a YouTube VPN In Australia?
Some countries have put a ban on YouTube and citizens cannot go around these blocks to watch any videos. Fortunately, a YouTube VPN can help you bypass these restrictions legally and help you access a range of videos from anywhere.
By using a YouTube VPN in Australia, you can stream your favorite videos without the fear of buffering. As there are many connections on your Wi-Fi, the internet speed might slow down especially when you are watching 4K videos on YouTube. But you won't face any trouble if you have a YouTube VPN in place.
Moreover, a YouTube VPN can protect your account details and online activities. As internet service providers and hackers can track your IP address and sell your data to advertising companies, it is better to protect yourself with a VPN.
Additional Benefits of Using a VPN In Australia
1. Prevents ISP Throttling:
Internet service providers restrict your server speeds sometimes if you are using a lot of bandwidth. When it comes to streaming 4K videos on YouTube, using a VPN can prevent ISP throttling and ensure higher internet speed.
2. Supports Torrent Downloads:
As torrenting is illegal in many countries, you must choose from the best VPN providers to stay anonymous. All the VPNs on our list offer P2P servers and are best at downloading torrent files from anywhere.
3. Unblocks Geo-Restricted Channels:
You may not watch movies and TV shows on YouTube, and choose Netflix, Hulu, and BBC iPlayer for that. With a VPN, you can unblock all these streaming channels by using country-specific servers.
4. Protect Your Online Identity:
Some people have no clue about hackers who can easily access your private data (credit card details or passwords) if your device is connected to a public Wi-Fi or local area network. Whereas, a VPN can protect your private information and online identity from prying eyes.
---
Watch YouTube Paid Videos with a VPN In Australia
YouTube is also limited when it comes to the paid content like YouTube Red. YouTube Red is available in the following regions:
Australia
Mexico
The United States
New Zealand
Korea
In order to subscribe to YouTube Red, you need a credit card or PayPal. If you have already subscribed to YouTube Red, all you need to do is connect to a VPN server from one of these countries and access unrestricted content on YouTube Red from anywhere in the world.
By offering VPN servers in Mexico, ExpressVPN provider has become the go-to choice for Australian users seeking a reliable and secure VPN connection in Mexico, making it the best VPN for Mexico for Australian users.
---
FAQs – Best VPN for YouTube In Australia
Here are a few frequently asked questions about Best VPN For YouTube in Australia:
Do Free VPNs for YouTube work in Australia?

While free VPNs can be quite tempting to use, they're not the best option to unblock YouTube videos In Australia. Some free YouTube VPNs do work, but only on a temporary basis.
Besides that, free VPN YouTube only offers limited bandwidth and slow speeds which aren't ideal for YouTube streaming. With free VPNs, watching videos in HD is near impossible.
The best option, therefore, is to opt for a premium VPN like ExpressVPN that can guarantee unrestricted YouTube streaming anywhere in the world.
Why Can't I Access Certain YouTube Videos in Australia?

YouTube takes stern action when it comes to censorship. If you post anything that violates YouTube's terms of service, your video will not make it to YouTube. There are many reasons behind the censorship of YouTube videos and some of them are written below:
1. Copyright laws:
Creating a video for YouTube isn't a big deal but when it comes to publishing content on YouTube, every video has to fulfill requirements set by copyright laws. That's why all those videos with obscenity and geographical restrictions are blocked on YouTube.
2. Hate speech:
Online hatred and hate speech are the reasons that YouTube blocks all videos that can ignite emotions of agony, segregation, prejudice, and religious intolerance. In order to curtail this issue, the age restriction on content is applied.
3. National Security:
National Security has become important for governments and states. The online world is on constant surveillance by governments. That's why YouTube takes serious actions to block videos which can be a threat to the security of any state or country.
Wrapping Up! – Best VPN For YouTube In Australia
So there you have it guys, this was my blog about the best VPN for YouTube in Australia. Hopefully, now you can unblock restrictions, stream in ultra HD quality by taking full advantage of VPNs for YouTube.
All of the VPNs discussed here are affordable, user-friendly, super secure, and can help you seamlessly access YouTube anywhere in Australia. However, our top recommendation for YouTube is ExpressVPN in Australia due to its top-notch streaming quality, speeds, security, and servers.
So what are you waiting for? Get yourself a VPN for YouTube in Australia today.